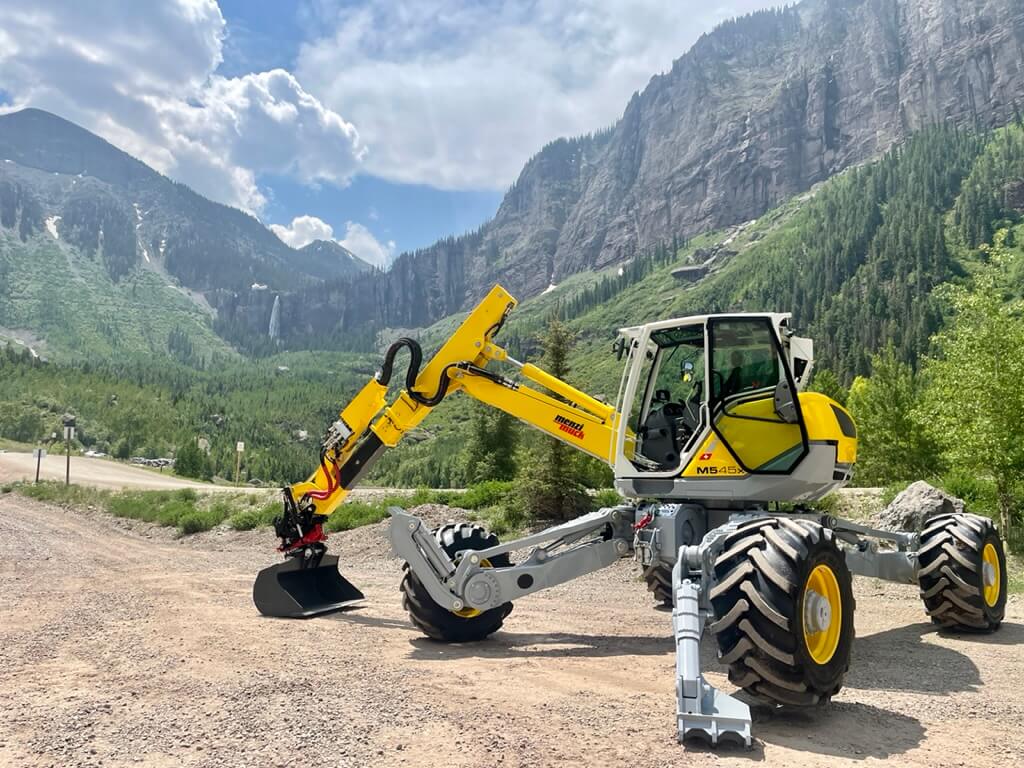 What is a Menzi Muck excavator used for?
The Menzi Muck is a versatile piece of construction equipment that has revolutionized the way heavy-duty work is conducted, particularly on challenging terrains. Originating from Switzerland, the only country where it's manufactured, the Menzi Muck has been a game-changer in the construction industry since its inception in 1966.
The Menzi Muck is primarily used for tasks that require exceptional lifting forces
It can handle attachments such as drill buggies that weigh up to approximately 2,800 kg. This makes it an ideal tool for blast-hole drilling or self-drilling anchors, even on steep slopes. Its unique design and patented boom allow it to produce a maximum lifting force of 9800 kg, making it a leader in its field.

But the Menzi Muck isn't just about brute strength. It's also about adaptability and precision. The machine is often referred to as a 'spider excavator' due to its ability to adapt its wheels and supports to any terrain, much like a spider navigating its web. This adaptability is made possible by various hydraulic cylinders that form part of its sophisticated high-tech chassis.

In addition, the Menzi Muck is equipped with wide-angle kinematics and a power booster, which enable optimum work in close-up range at the minimum possible swivel radius, while also allowing for maximum stretching of the boom. This feature ensures the highest possible forces over the entire working range, further enhancing its versatility and efficiency.


Bottom Line

The Menzi Muck is a multi-purpose construction equipment designed for heavy-duty work on various terrains. Its exceptional lifting capacity, adaptability, and precision make it an indispensable tool in the construction industry. Whether it's for blast-hole drilling on steep slopes or handling heavy attachments, the Menzi Muck is up to the task.