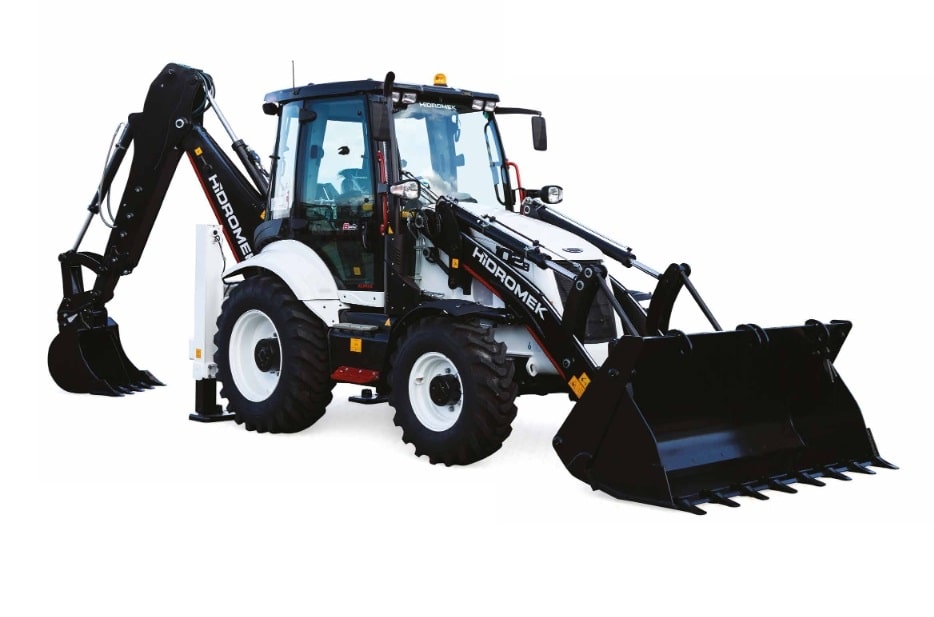 Hidromek HMK 102 B ALPHA Backhoe Loader
The Hidromek HMK 102 B ALPHA Backhoe Loader is a high-performance machine from the K4 Series, renowned for its innovative design and superior technology. This backhoe loader offers easy and safe usage, along with a comfortable cabin for operators. It boasts a size of 2.292m x 6.05m x 2.95m, making it an average-sized machine in its category. The HMK 102 B ALPHA is equipped with a clamshell, diesel particulate filter, and outrigger stabilisers, ensuring optimal performance and stability during operation.
Features:
Size: 2.292m x 6.05m x 2.95m
Maximal discharge height: 4.735m
Bucket capacity: Ranges from 1 m³ to 1.4 m³ depending on the model
Weight: Varies between 7.5 t to 9.24 t depending on the model
Standard tyres: Different models come with various standard tyre sizes including 16.9x30, 18.4-26/12.5-80, 16/70-24, and VR 16/70x20-12PR HR 16,9-28 14PRVR
Equipped with Clamshell, Diesel particulate filter, and Outrigger stabilisers
Manufactured by globally known construction machinery manufacturer, HİDROMEK
Offers high performance, easy and safe usage, and a comfortable cabin
Comes with a ROPS cabin, standard shovel, rear with backhoe, and standard bucket
Can be used to calculate CO2 footprint per hour of use with the ERA equipment CO2 Calculator.