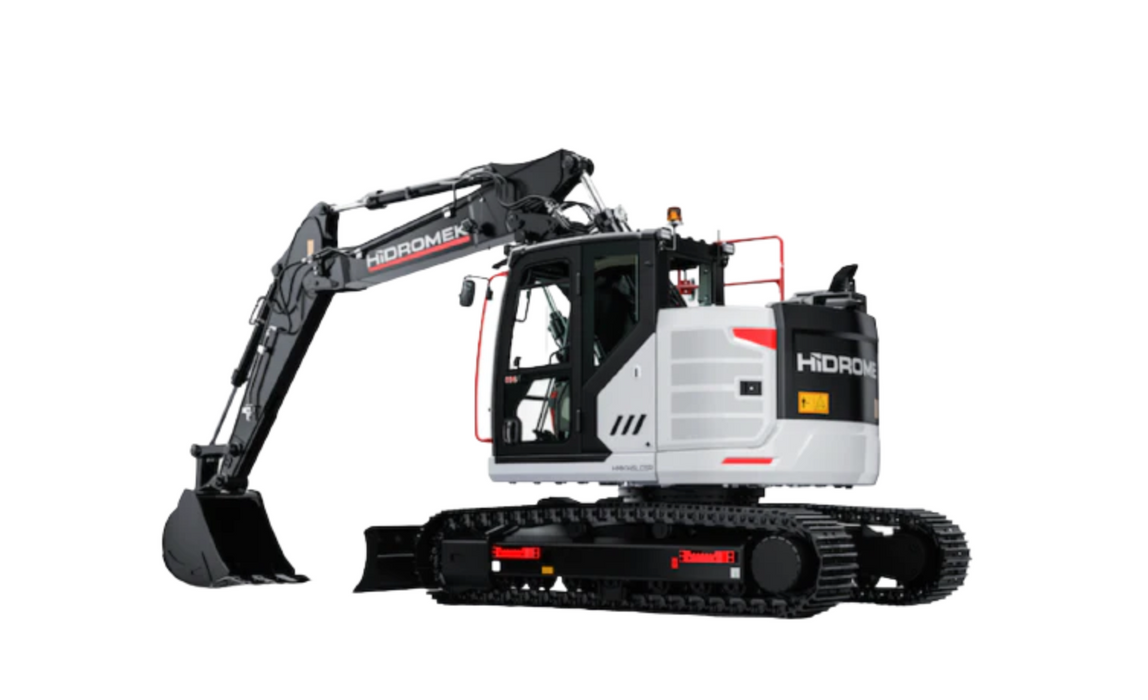 Hidromek HMK 145 LC SR Crawler Excavator
The Hidromek HMK 145 LC SR Crawler Excavator, a product of the globally recognized construction machinery manufacturer, HİDROMEK. This medium-sized, diesel-powered excavator is designed for construction applications and is particularly suited for urban areas and narrow spaces due to its compact structure and shorter tail design. The HMK 145 LCSR offers high lifting capacity and versatile usage with various attachment options. It ensures superior performance in all conditions with its high-performance engine, quickness, and short swing radius. 
Features:
Medium-sized, crawler locomotion excavator with a diesel engine.
Designed for construction applications but versatile enough for different working fields such as landscaping, material flooring, and leveling.
Compact structure allows for powerful and precise operation in urban areas and narrow spaces.
Shorter tail structure and swing radius compared to standard machines, providing easy operation in tight spaces.
High lifting capacity due to its short tail design and counterweight.
Offers versatile usage with many different attachment options.
High-performance engine ensures superior performance in all fields and conditions.
Equipped with advanced technological equipment and electronic system for top-level operator safety and comfort.
Belongs to the H4 Series, known for producing more work with less fuel, thus providing maximum efficiency and productivity.
Bucket capacity of 0.6 m³ (21.2 ft³).