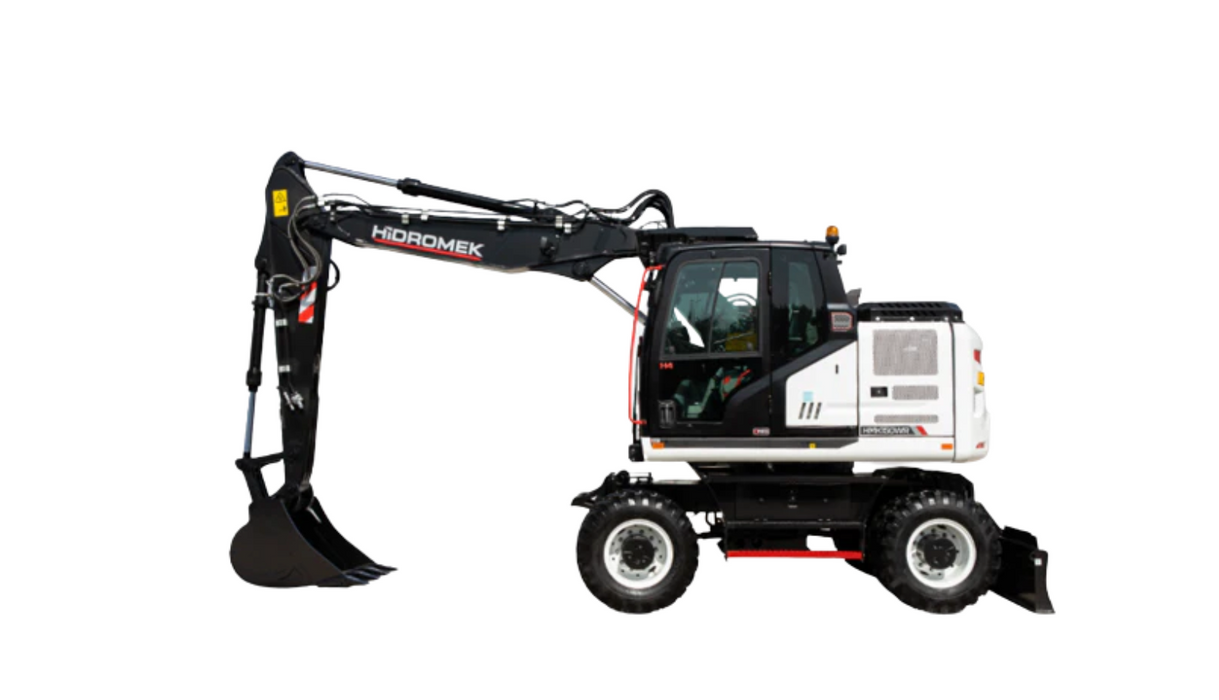 Hidromek HMK 150 WR Wheeled Excavator
The Hidromek HMK 150 WR Wheeled Excavator is part of the new H4 Series, is designed for maximum efficiency and productivity. It offers outstanding performance with its developed hydraulic system design, ensuring fast, productive, and efficient work. The HMK 150 WR is perfect for operating in narrow fields due to its short swing radius, providing a smooth and enjoyable working experience in both urban and off-road areas. Its durable and balanced structure ensures operator comfort and a safe working environment.

Features:

Exceptional Performance: The Hidromek HMK 150 WR provides outstanding performance, handling, and reliability, producing plenty of power when needed.
Versatile: Thanks to its shorter tail structure, it offers comfortable operation in many fields and can be used with different attachments.
Operational Efficiency: With its fast hydraulic movements, it ensures operations in different fields are completed quickly and cost-effectively.
Innovative Design: The HMK 150 WR features superior technology and equipment, offering an ergonomic working environment with easy and safe usage.
Durable and Balanced Structure: Ensures operator comfort and a safe working environment. 
Technical Specifications: Weight - 16.3t, Standard tyres - 19.5 R18, Bucket capacity - 0.6m³, Boom - MB, Transport length - 7.29m, Transport width - 2.5m.
Environmentally Conscious: The ERA Equipment CO2 Calculator can be used to determine the CO2 emissions per hour of use, allowing for optimization of the carbon footprint.