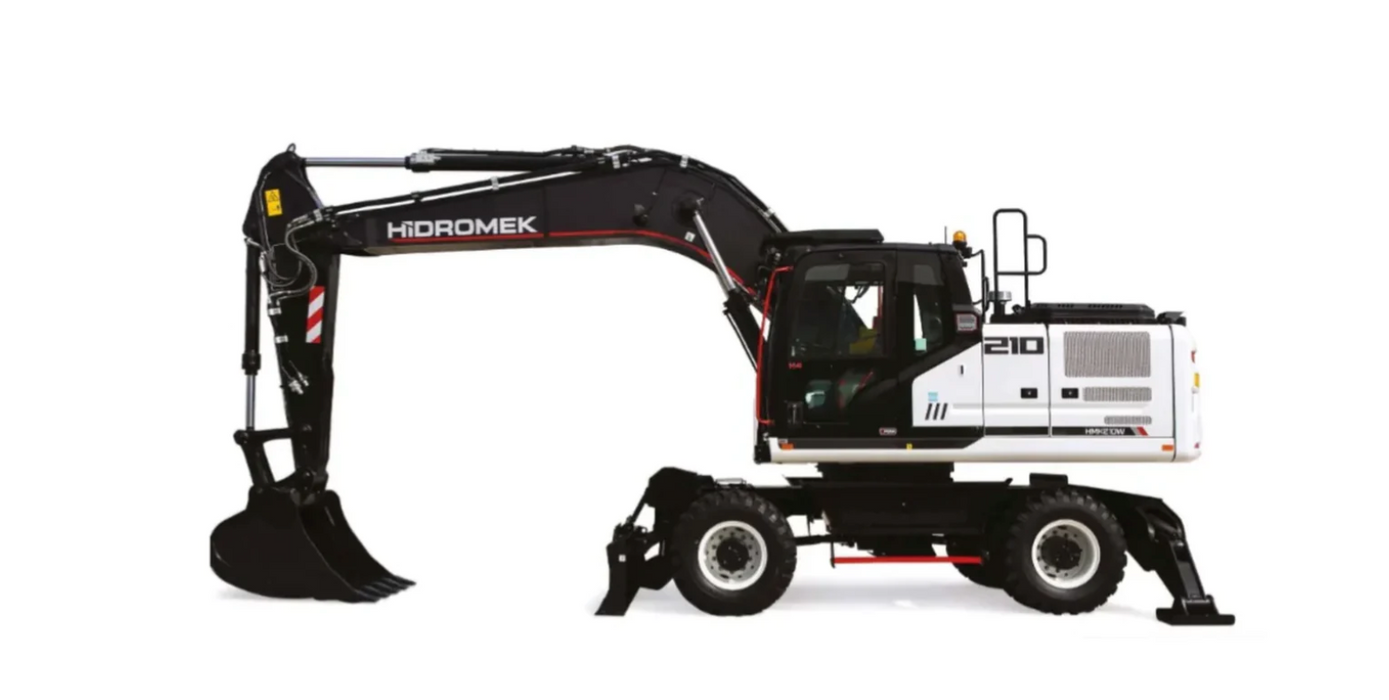 Hidromek HMK 210 W Wheeled Excavator
The Hidromek HMK 210 W Wheeled Excavator is a product of HİDROMEK, a globally recognized manufacturer of construction machinery. The HMK 210 W is a testament to the company's commitment to performance, handling, and reliability. This well-balanced machine is designed to deliver exceptional power when needed, making it an ideal choice for various construction tasks.

Features:
Exceptional performance, as attested by operators who have compared it favorably with other machines they've operated.
Excellent handling and reliability, ensuring smooth operation and minimal downtime.
Well-balanced design that ensures stability during operation.
Powerful output, providing ample power whenever required.
Produced in one of HİDROMEK's six global production facilities, ensuring high-quality manufacturing standards.
Part of a diverse product range that includes backhoe loaders, hydraulic excavators, wheel loaders, motor graders, and soil compactors.