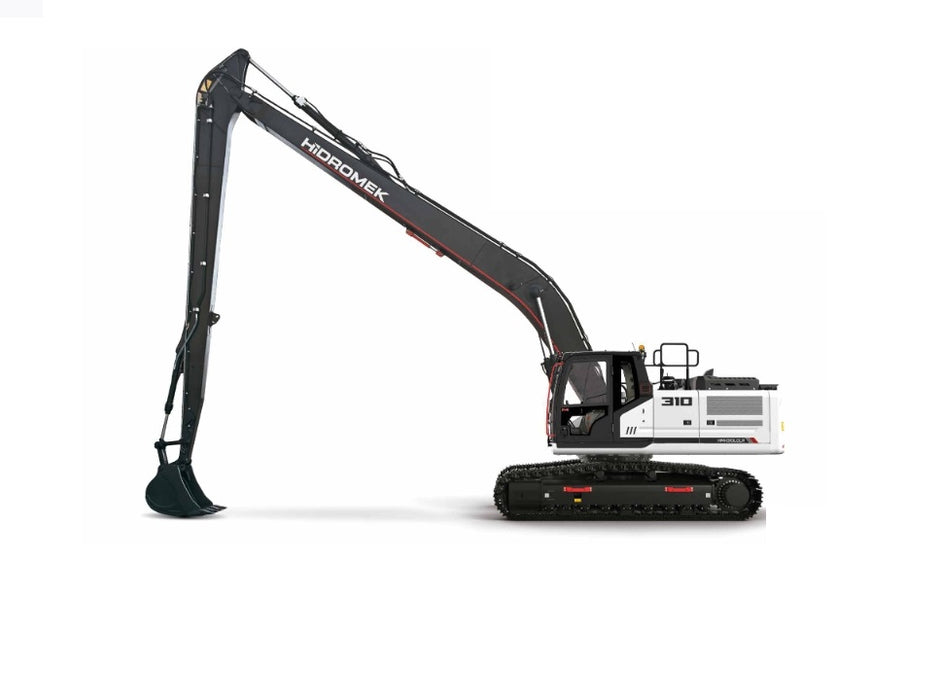 Hidromek HMK 310 LC LR Long-Reach Excavator
The Hidromek HMK 310 LC LR Long-Reach Excavator is a remarkable piece of machinery that stands out in the realm of heavy-duty equipment. This excavator is not only robust and reliable but also impressively balanced, offering exceptional performance and handling capabilities. It's designed to deliver power precisely when you need it, making it an indispensable tool for any construction or excavation project.
Features:
Weight: The Hidromek HMK 310 LC LR weighs a substantial 32.1 tons, ensuring stability and strength during operation.
Transport Dimensions: With a transport length of 10.88m, width of 3.2m, and height of 3.49m, this machine is designed for easy mobility without compromising on its functionality.
Bucket Capacity: The excavator comes with a bucket capacity of 1.6 cubic meters, allowing for efficient digging and loading operations.
Undercarriage: The LC undercarriage provides a solid foundation for the machine, contributing to its overall balance and stability.
Performance and Handling: The Hidromek HMK 310 LC LR is praised for its superior performance, handling, and reliability. It's a well-balanced machine that produces ample power when required.