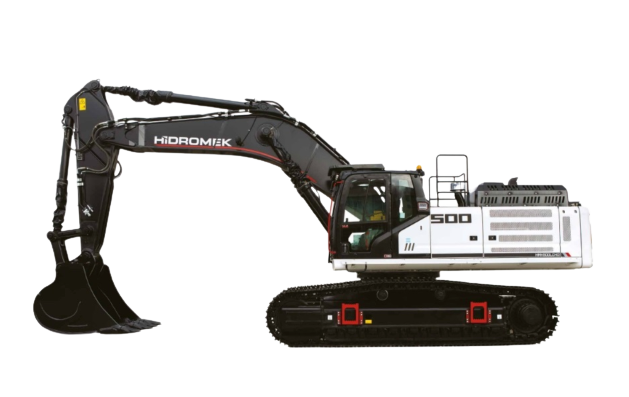 Hidromek HMK 500R Heavy Duty Rock Ripper Excavator
The Hidromek HMK 500R Heavy Duty Rock Ripper Excavator is a top-tier construction machine, renowned for its exceptional performance and reliability. Manufactured by Hidromek, a globally recognized construction machinery company founded in Ankara in 1978, this excavator is a testament to the brand's commitment to quality and power. The HMK 500R is a well-balanced machine that delivers impressive power when required, making it an ideal choice for heavy-duty construction tasks.
Features:
Exceptional Performance: The Hidromek HMK 500R is highly praised for its performance, handling, and reliability, making it a standout among other excavators in the market.
Power-Packed: This excavator is designed to produce ample power when needed, ensuring efficient and effective operation.
Well-Balanced Design: The HMK 500R boasts a well-balanced design that enhances its handling and operational capabilities.
Renowned Manufacturer: Produced by Hidromek, a globally known manufacturer of construction machinery, you can trust the quality and durability of this machine.
Heavy-Duty Construction: Built for tough tasks, the HMK 500R is a heavy-duty rock ripper excavator that offers maximum performance and durability.
Global Production: Hidromek has six production facilities worldwide, including four factories in Ankara, one in Izmir, and one in Thailand, ensuring consistent quality and availability.