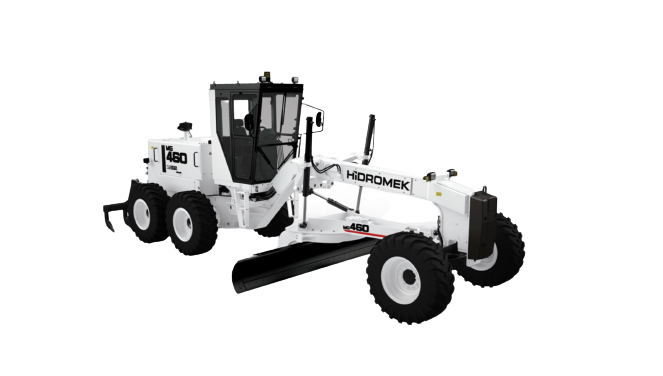 Hidromek MG 460 Motor Grader
The Hidromek MG 460 Motor Grader is a high-performance, durable machine designed to handle a wide range of tasks. Equipped with a powerful turbo-charged diesel engine, this motor grader offers maximum productivity and durability. It is capable of performing various operations, from leveling sand to mixing, dozing, and digging, as well as snow and ice removal. The MG 460's design eliminates stress points for increased durability and long life, making it a reliable choice for tough conditions.
Features:
Turbo-charged diesel engine: Provides clean and powerful performance, ensuring reliable work under the toughest conditions.
Moldboard (Blade): Equipped optionally with a tip cylinder, the blade offers excellent rolling performance for a variety of operations.
Frame Structure: High strength main frame developed using computer simulations and field tests for increased durability and long life.
Dual independent braking system: Allows the MG 460 Motor Graders to be brought to an immediate stop at any time.
Operator-friendly cab: Designed with full attention to operators' needs.
Variable Horsepower (VHP) feature: Provides high performance in tough environmental conditions without frequent maintenance.