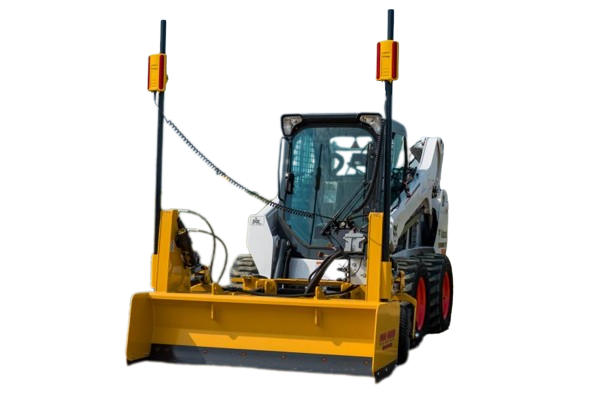 Hitchdoc Dual Dozer
The Hitchdoc Dual Dozer is a compact grading system that is designed to be far from sub-grade. This product is specifically a grading box, and it does not include a laser system. The Hitchdoc Dual Dozer has been manufactured by Hitch-Doc, a company known for its quality products. The dual dozer grading box is designed for skid steer loaders, making it a versatile tool for various construction and landscaping tasks. Its compact design allows it to get into corners or against structures and around pillars with ease. 
Features:
Rear Positioned Casters: These allow for enhanced maneuverability in tight spaces.
Dual-Sided Cutting Edge: This feature enhances the dozer's efficiency and productivity.
Highly Maneuverable: The compact design of the dozer makes it easy to operate in various environments.
User-Friendly Controls: The controls are designed to be intuitive and easy to use, reducing operator fatigue.
Hydraulically Controlled: This feature ensures smooth and precise operation.
Overbuilt to Outlast: The Hitchdoc Dual Dozer is built with durability in mind, ensuring it can withstand heavy-duty use over time.