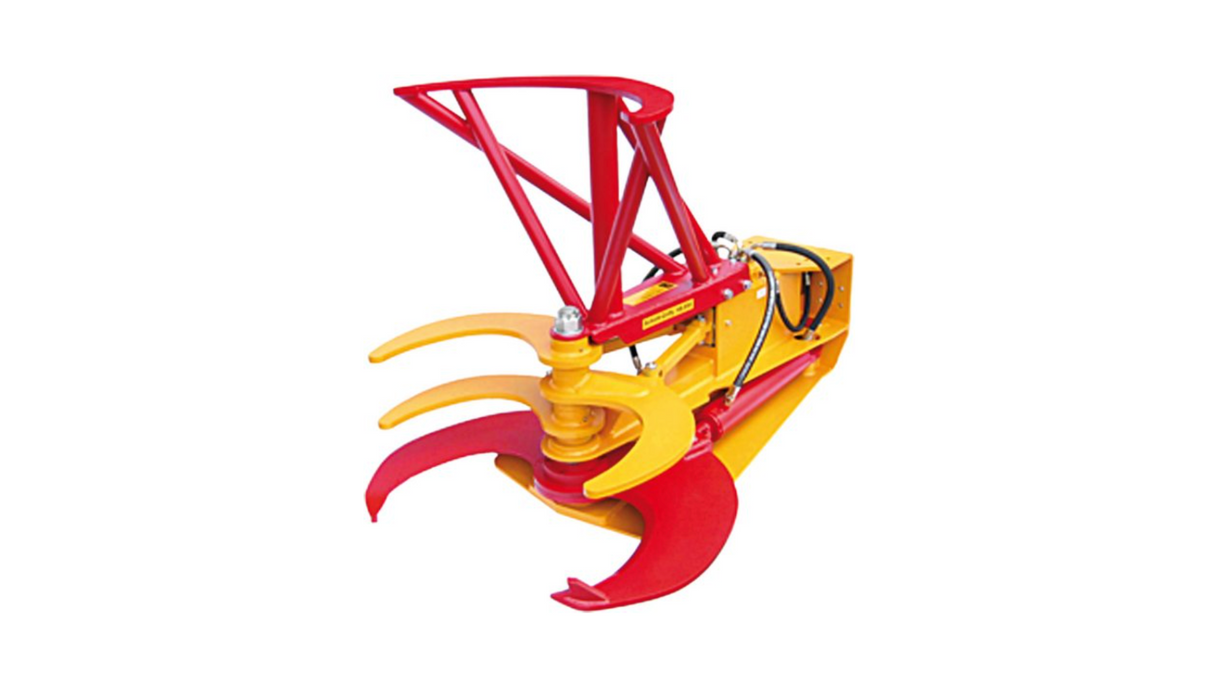 Menzi Griffy Cutter Hydraulic Hedge Shears
Features:
Use: You can use the hydraulic hedge shears to cut and clear wood in a single working process. Sitting safely and comfortably in the excavator you can cut trees, shrubs, hedges and bushes in an efficient and streamlined manner.
Easy handling: All cutting and holding works are executed by one action (joystick or foot pedal). If the cut is done, the grabs grip the wood, which leans on the mounting bracket and can be deposited at the intended destination.
Attachment and options: The shears are running only with double-acting control circuit. Optionally, a supporting foot for safe movement in difficult terrain is available. When mounting a swivel unit, an additional double-acting control circuit is needed.