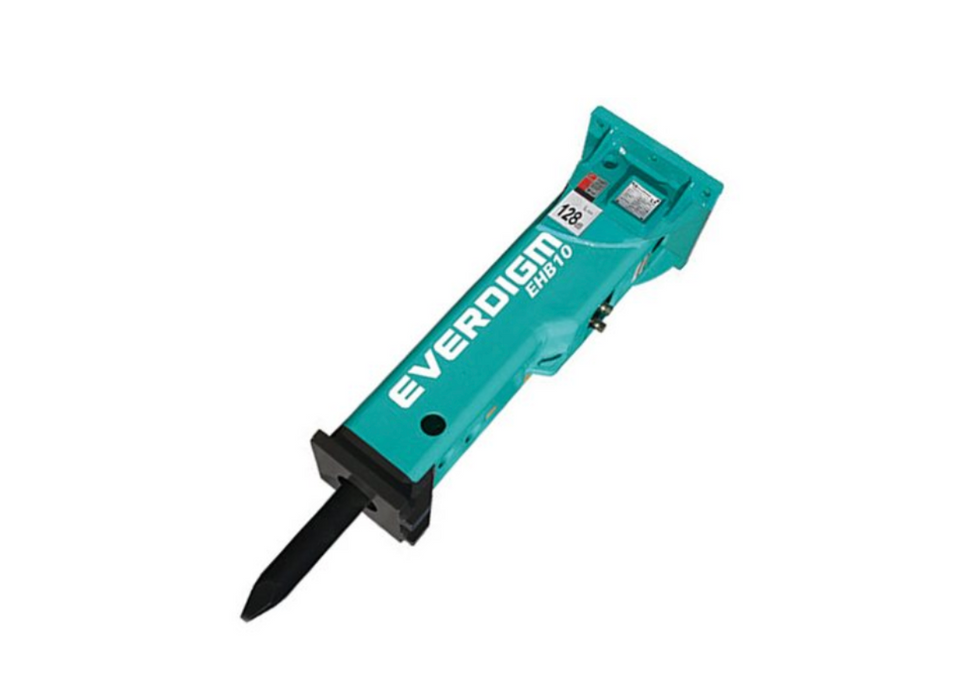 Menzi Hydraulic Impact Hammer
Features:
Wraparound housing: There are no protruding side bolts or screw fasteners. The hammer is fully protected from outside influences (impact and dust). The tempered bull bar protects the housing from wear and damage.
Maximum impact energy: The long piston stroke achieves virtually unrivalled impact energy with minimum force. The pistons are specially hardened and heat-resistant.
Technology: A high-pressure accumulator prevents pressure fluctuations and guarantees regular powerful impact. The perfect vibration dampening system reduces noise and vibrations to a minimum. You can use the dual-speed control system to adjust the impact frequency to the hardness of the rock (EHB 13).
Attachment and options: Attachment plates are available in various designs. Automatic chisel lubrication (optionally on EHB 13) prolongs service life.