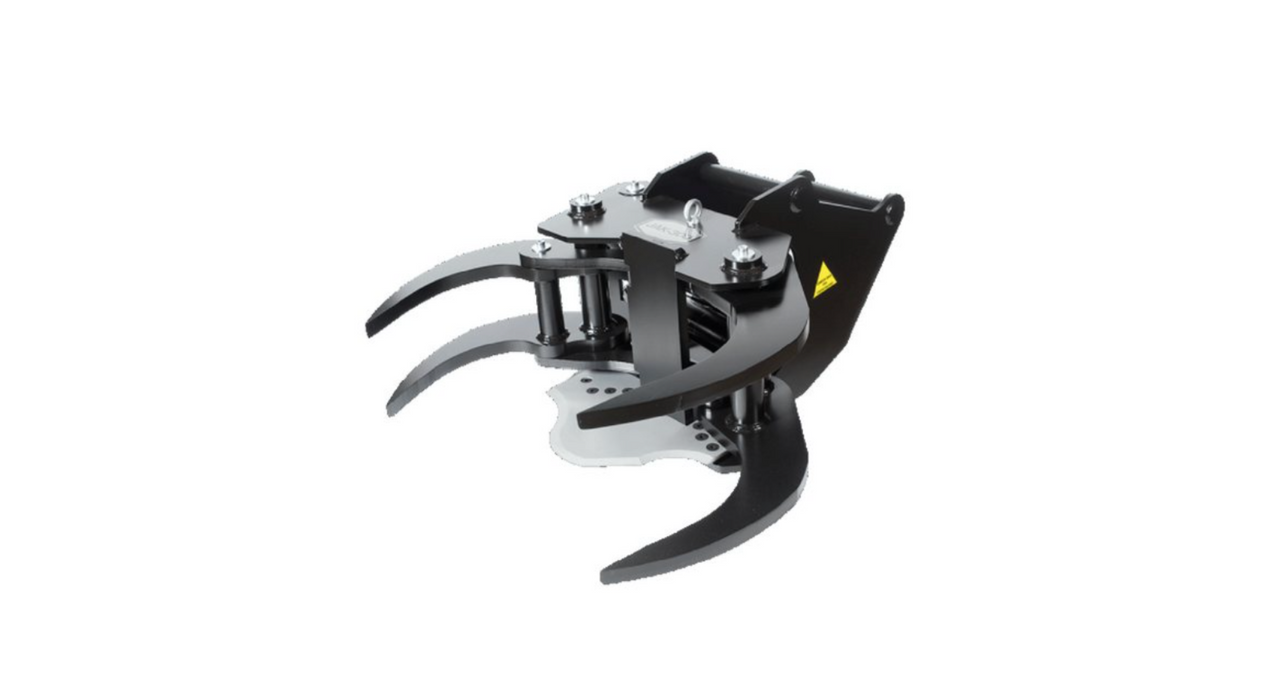 Menzi JAK Energy Wood Grab
The Menzi JAK Energy Wood Grab is a high-performance accessory designed for use with Menzi Muck construction equipment. This versatile tool is engineered to handle diverse requirements and tasks, particularly those involving wood handling and forestry applications. The grab's design ensures efficient energy usage and robust performance, making it an ideal choice for heavy-duty operations. 
It features a high traction force and a substantial weight capacity, ensuring optimal functionality in various working conditions. It is also compatible with a range of excavators, further enhancing its versatility. As with all Menzi Muck accessories, the JAK Energy Wood Grab is designed and produced in-house, ensuring quality and reliability.