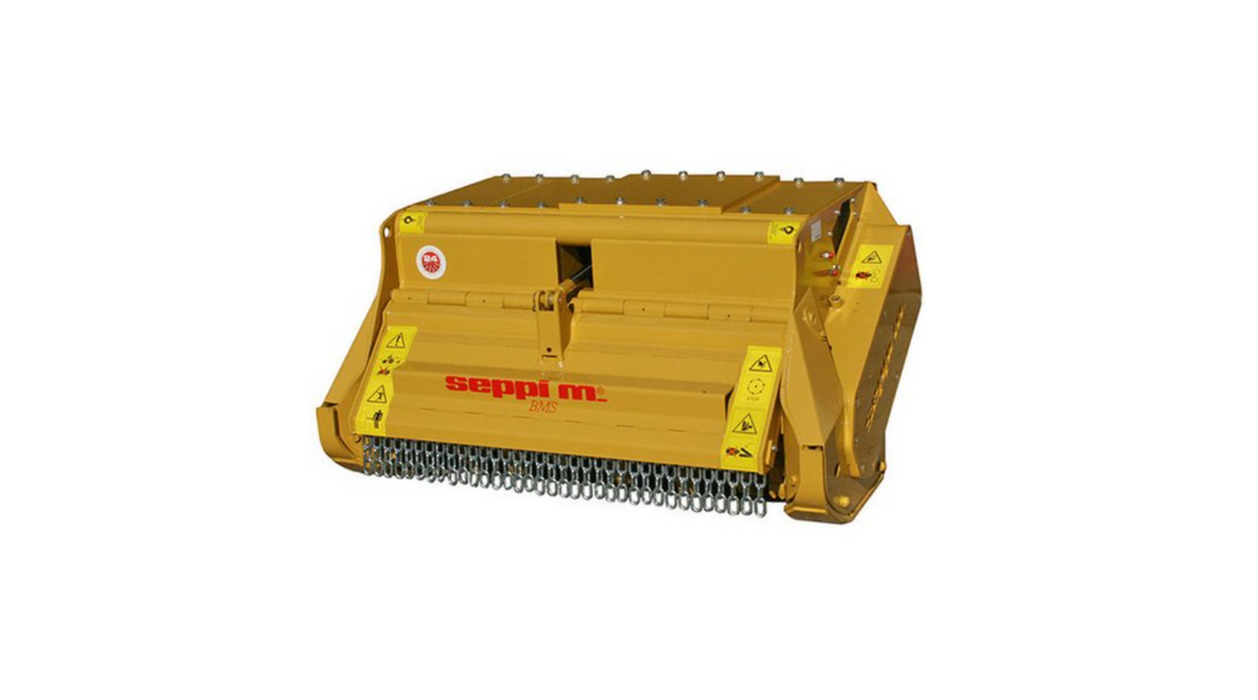 Menzi Mulching Unit Seppi
Features:
Working process: For large, standing wood (trees, thick bushes, etc.), the door is opened in the opposite direction to perform mulching. The aggressive shape of the cutter bits chops up the wood into mulch. It then closes as soon as the material lands on the floor, so that the material can be chopped up further.
Attachment and options: Two double-acting control circuits and a separate drain line are required. Optionally, a walking leg for safe movement in difficult terrain is available.
Tools: The cutter bits are manufactured from forged steel with carbide tips around the cutting edge. They are fixed on the shaft.
Construction: No dust by fully enclosed double steel housing. The frame is made of wear-resistant steel. Robust protection chains slow down the mulched material, ensuring safety.