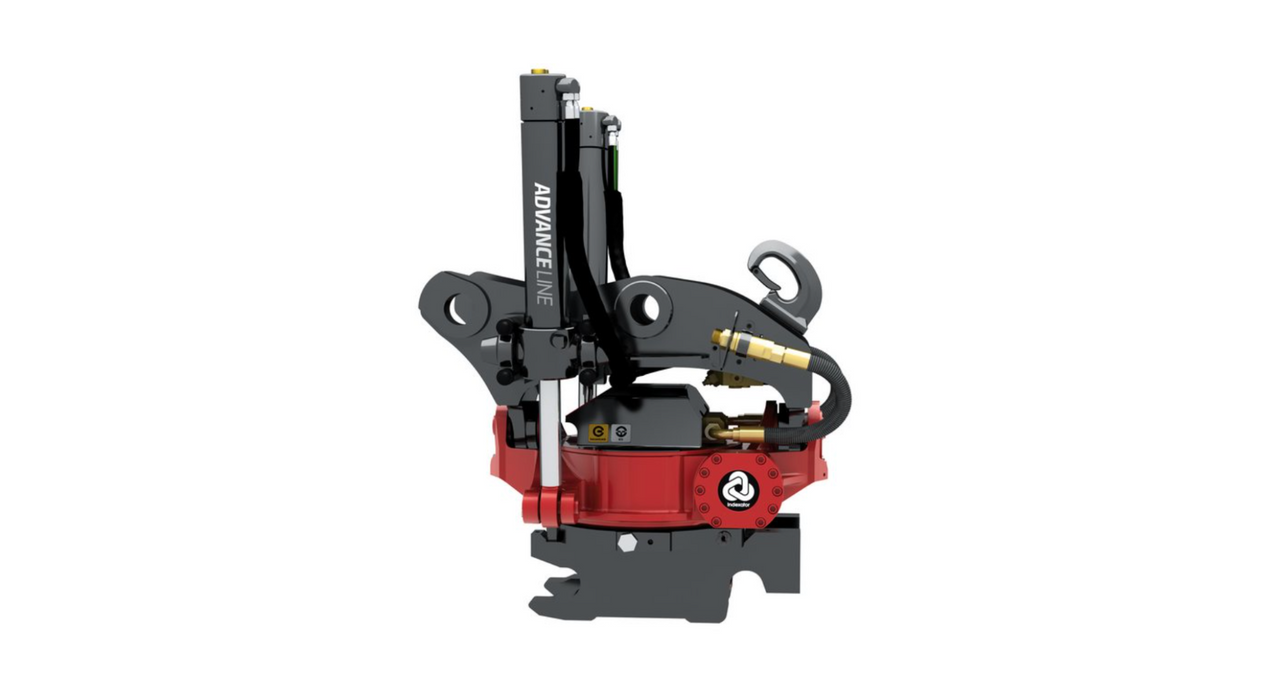 Menzi Tilt rotator Rototilt
Features:

Precision in every movement: The compact Menzi Muck Rototilt is specifically designed optimized for our excavators. Rototilt enables turning and tilting of buckets and other tools in one continuous motion. Endless rotation in both directions, lateral tilting of 40 degrees left and right, hydraulic quick changer and a hydraulic function control.
Activation: All functions are controlled by solenoid valves and can be activated simultaneously.
Special design and accessories: For Menzi, the rototilt comes in a special, more powerful design. Accessories such as the Original Menzi quick changer expand its range of use. Optionally available is a cassette/grip modul.