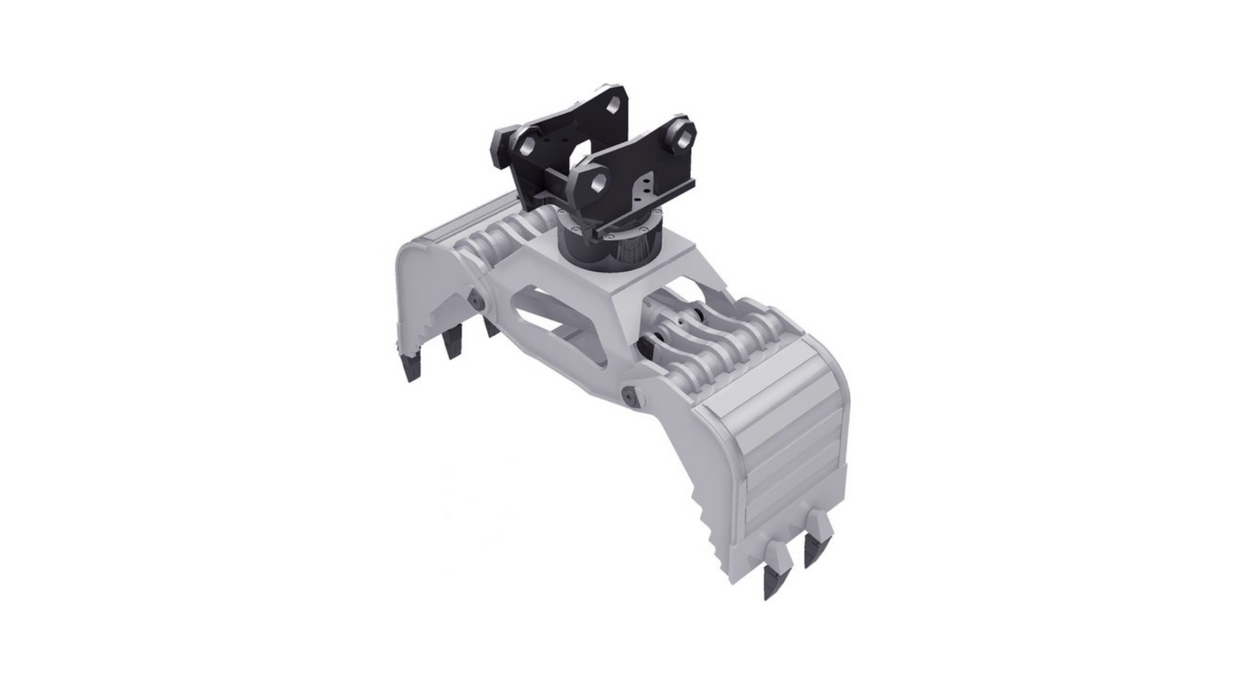 Menzi Universal Grabs
 Universal grabs, special grabs or special designs on request
Features:
Full swivel: The over-dimensioned, wear-free hydraulic three-stage motors in a compact design are rated not only for high axial but also high radial loads.
Blades and side blades are made of Hardox 400.
Protected mechanism: The cross-brace accommodates both: The powerful hydraulic cylinder and the synchronous steering mechanism.
Tooth system: Teeth angled slightly inwards ensure optimised grab characteristics, even with maximum opening widths.
Under control: The cylinder for the clam shell closing function is equipped with a check valve. This prevents the clam shells being opened accidentally.
Control: Ideally, there should be two double-acting hydraulic circuits on the machine side. If only one circuit is available, the "open/ close" and "swivel left/right" functions can be electrically switched via an additional directional control valve.
For external products too: Over 2000 Menzi universal grabs are already in daily use in harsh industrial applications. We offer a finely-tuned programme with seven different sizes for excavators from 1 to 25 tonnes.
Upon request: Every grab is available without teeth (only with blade), with snap-on blades or with various quick-change mechanisms.