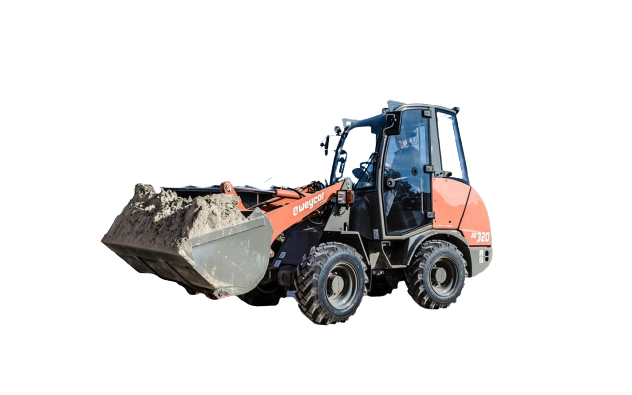 Weycor AR 320 Wheel Loader
The Weycor AR 320 Wheel Loader is a robust and versatile piece of heavy equipment, designed to handle the most demanding construction and building site tasks. Manufactured between 2020 and 2023, this wheel loader is equipped with an efficient arm mechanism that allows for the lifting and lowering of its bucket. The use of a bell crank enables the opening and closing of the bucket, making it capable of lifting a wide range of materials including debris, gravel, soil, dirt, and pallets. 
Features:
Diesel particulate filter: Ensures cleaner emissions and improved engine performance.

Swing loader: Provides enhanced maneuverability and flexibility in operation.

Telescopic arm: Allows for extended reach and versatility in various tasks.

Air conditioning: Ensures operator comfort during long working hours.

Quick hitch hydraulic system: Enables swift and easy attachment changes, increasing productivity.

Quick hitch mechanical system: Offers additional options for fast and secure attachment changes.

Guaranteed modern design and up-to-date technology.