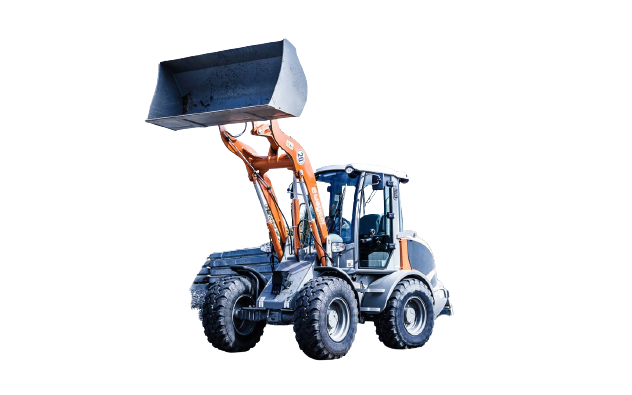 Weycor AR 420 Wheel Loader
The Weycor AR 420 Wheel Loader is a robust and versatile piece of heavy machinery, designed for optimal performance in construction trades, civil engineering, and road building. With a service weight of 5.3 tons and an engine output of 55.4 kW (74.3 HP), this wheel loader is capable of handling heavy workloads with ease. The AR 420 is equipped with advanced features such as hydraulic quick-change attachment, separate inching pedal, state-of-the-art kinematics, and spring-loaded brake system, ensuring high productivity, safety, and ease of operation.
Features:
Powerful engine with 55.4 kW (74.3 HP) output for heavy-duty operations.
Bucket capacity of 0.9 to 1.6 m³, ideal for various material handling tasks.
Hydraulic quick-change attachment for swift and easy change of attachments.
Separate inching pedal for precise distribution of shearing and lifting forces, reducing wear and fuel consumption.
State-of-the-art kinematics providing high breakout forces and excellent lifting heights.
Spring-loaded brake system ensuring secure positioning on slopes and automatic locking of all four wheels when the engine is at a standstill.
Comfortable cabin with excellent visibility, clearly arranged controls, and ergonomic design.
Easy maintenance with central, consolidated, easy-to-reach service points.
Robust, low-maintenance articulated-swivel joints offering outstanding cross-country mobility and extreme manoeuvrability.
High tilt stability even under extreme conditions due to low centre of gravity.