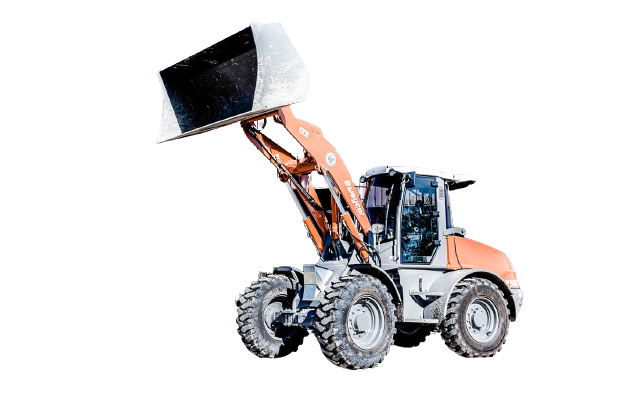 Weycor AR 560 Wheel Loader
The Weycor AR 560 Wheel Loader is a versatile and powerful piece of heavy machinery, designed to excel in various fields such as agriculture, recycling, and construction. With an impressive operating weight of 8.25 tons, it is the largest wheel loader in our XL performance class. The AR 560 is powered by a robust engine that delivers an output of 95 kW (127.5 HP). It features a bucket with a capacity ranging from 1.6 to 2.2 cubic meters, making it capable of handling both fine materials like sand and larger objects like rocks and demolition debris.
Features:
Uses an arm mechanism to lift and lower its bucket, providing efficient loading and unloading capabilities.
Equipped with a bell crank for opening and closing the bucket, allowing for precise control over material handling.
Capable of lifting a wide range of materials including debris, gravel, soil, dirt, and pallets.
Designed with wheels for enhanced mobility on roads, ensuring minimal damage to asphalt or concrete surfaces.
Features a Roll Over Protection Structure (ROPS) cab for operator safety.
Fitted with a main control valve, torque converter, and a high-performance engine.
Comes with standard tyres of size 15.5-25 EM 20 and a bucket width of 2.3 meters.
Hydraulic components and transmission parts are meticulously engineered for optimal performance and durability.