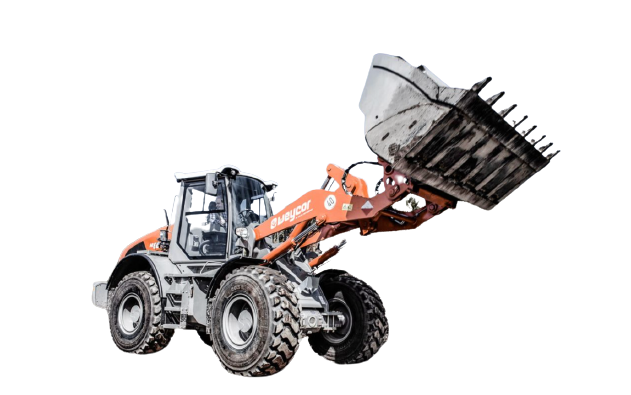 Weycor AR 660 Wheel Loader
The Weycor AR 660 Wheel Loader is a robust and versatile machine designed to handle a variety of tasks with ease. This powerful wheel loader is ideal for use in the main construction trade, municipal winter maintenance, building yards, agriculture, and material handling. Its clean engine ensures efficient operation while its large size and high capacity make it suitable for heavy-duty tasks. No task is too big for the AR 660 wheel loader, making it an indispensable tool in any construction or agricultural setting.
Features:
Weight: 13.99 tons, providing stability and strength for heavy-duty tasks.




Standard Tyres: Equipped with 20.5-25 EM standard tyres, this wheel loader offers excellent traction and durability on various terrains.




Bucket Width: With a bucket width of 2.65 meters, the AR 660 can handle large volumes of material, increasing productivity and efficiency.




Bucket Capacity: The bucket capacity of 2.7 cubic meters allows for significant material handling, reducing the number of trips required for loading and unloading.




Versatility: The AR 660 is designed for use in a variety of settings including construction sites, municipal maintenance, building yards, and agricultural operations.




Clean Engine: The AR 660 features a clean engine, ensuring efficient operation and reduced environmental impact.