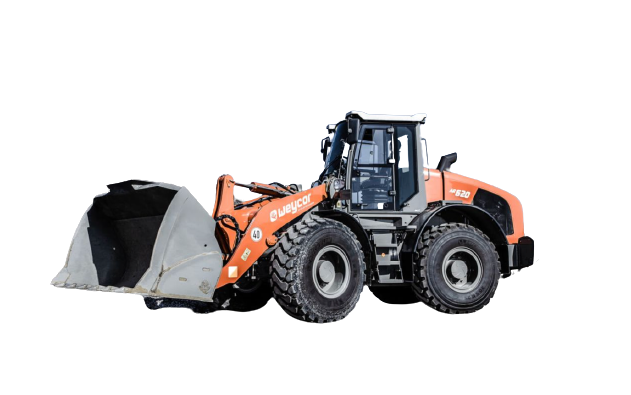 Weycor AR 620 Wheel Loader
The Weycor AR 620 Wheel Loader is a high-performance construction machine, designed and manufactured between 2020 and 2023. This powerful wheel loader is a perfect blend of innovation, precision, power, and quality, making it an ideal choice for various applications such as civil engineering, road construction, and material handling.

Features:

It belongs to the XXL performance class, capable of handling heavy-duty tasks.
The operating weight of the loader is just under 13 tons, ensuring stability and durability.
It boasts an engine output of 115 kW (154 HP), providing ample power for all tasks.
The bucket capacity of the loader is up to 3 cubic meters, allowing it to move large amounts of material efficiently.
It can lift two or three cubic yards in its compact size, while larger loaders can lift up to 20 cubic yards or more.
It is available in different sizes including compact, small, medium, and large, catering to various needs and requirements.